How many of us played this game on wet rainy days? Trapped in the house for the day we resorted to looking woefully out the window as it came down in buckets. The fire roaring in the background kept us snug and warm.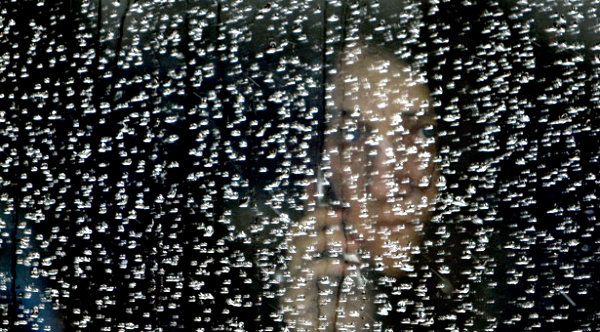 More often than not my mum would have laundry drying around the fire, the smell of dampness mingled with the toasty smell of drying clothes. The kitchen would be hung with the lighter things and everywhere was afloat with drying laundry. Steam from water on the stove that she was using to wash with added to the soggy atmosphere. The children learned a game of choosing a rain drop each and seeing whose would get to the bottom of the window first. Later we would get yelled at for writing in the steam that appeared on the windows. That would mean mum would have to clean them. That was a chore. There was a product, it was pink, one pasted it onto the glass and let it dry. Later one would use a lot of elbow grease to wipe it back off so it was not a job she relished
I wrote this poem today as I was thinking of the raindrop races...........
Raindrop Races
Raindrop racing on window pane... Children waiting for the sun again.... Noses pressed against the glass... Who will win the children ask... One drop races out ahead.... Just as mum says time for bed.... One more minute Joey said... My raindrop just streaked ahead... Sister Sally on her way home... Is out in the rain all alone... It's raining hard and the wind does blow... Grandma says it looks like snow... The back door slams and Sally comes in... Joey's raindrop is sure to win... The fire crackles and sputters with glee... A nice warm house is where to be... Sally warms hands beside the fire... Joey now begins to tire... Up to bed he goes with a yawn... Hoping for a sunny morn...
JKS 2012
JKS 2012