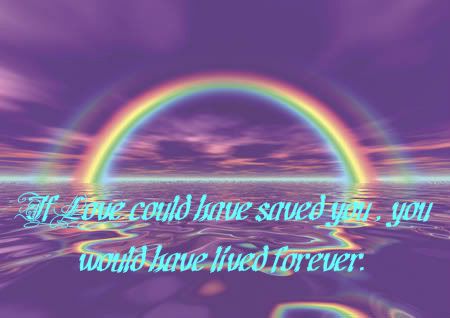 Bridget was a tiny toy poodle with a personality as big as a great dane. She was naughty, and took pride in it. She was a flirt and the whole neighbourhood loved her. She loved to dress up.
When she came to us she was under one pound. She fit easy inside my hand. The lady who bred her brough her in a tiny carrier. She brought bottled water, food, her baby toys and blankets. She came with her first hair cut. You could tell she was well loved from day one. When she hurt herself one time I felt so guilty that I had betrayed the love that woman had for this tiny creature. She got over it by the end of the day (she fell off the back of the couch)........Bridget was 5 when she died. It was a terrible accident a little boy of about 2 went to hit a ball with a plastic bat and Bridget went for the same ball and so he hit her. I am sure it broke her neck. I could not believe it. Bud next door rushed us to the vet and Dr Burke did his best to save her but, it was not to be. After loosing Buttons not that long before it was almost more than I could take. Bridget.......Dr Burke chose her name from the few we could not decide on. Her best friend was a huge dog that walked by every day. Some days we walked together and would stop at all the neighbours so she could flirt. She would go up on peoples porches to greet the cats or dogs and have people admire her. She would look in car windows and in peoples doors in case she missed someone who might have wanted to see her.
I will always remember every one of my poodles, they are all special. It almost killed me to loose Buttons and then Bridget too. We have a small poodle now named Brea who reminds me a lot of Bridget so sassy and funny enough the other one Bella is quite like Buttons. We have 4 poodles now but none replace those who you loose. They just give you another one to love.