Who is this napping under the couch?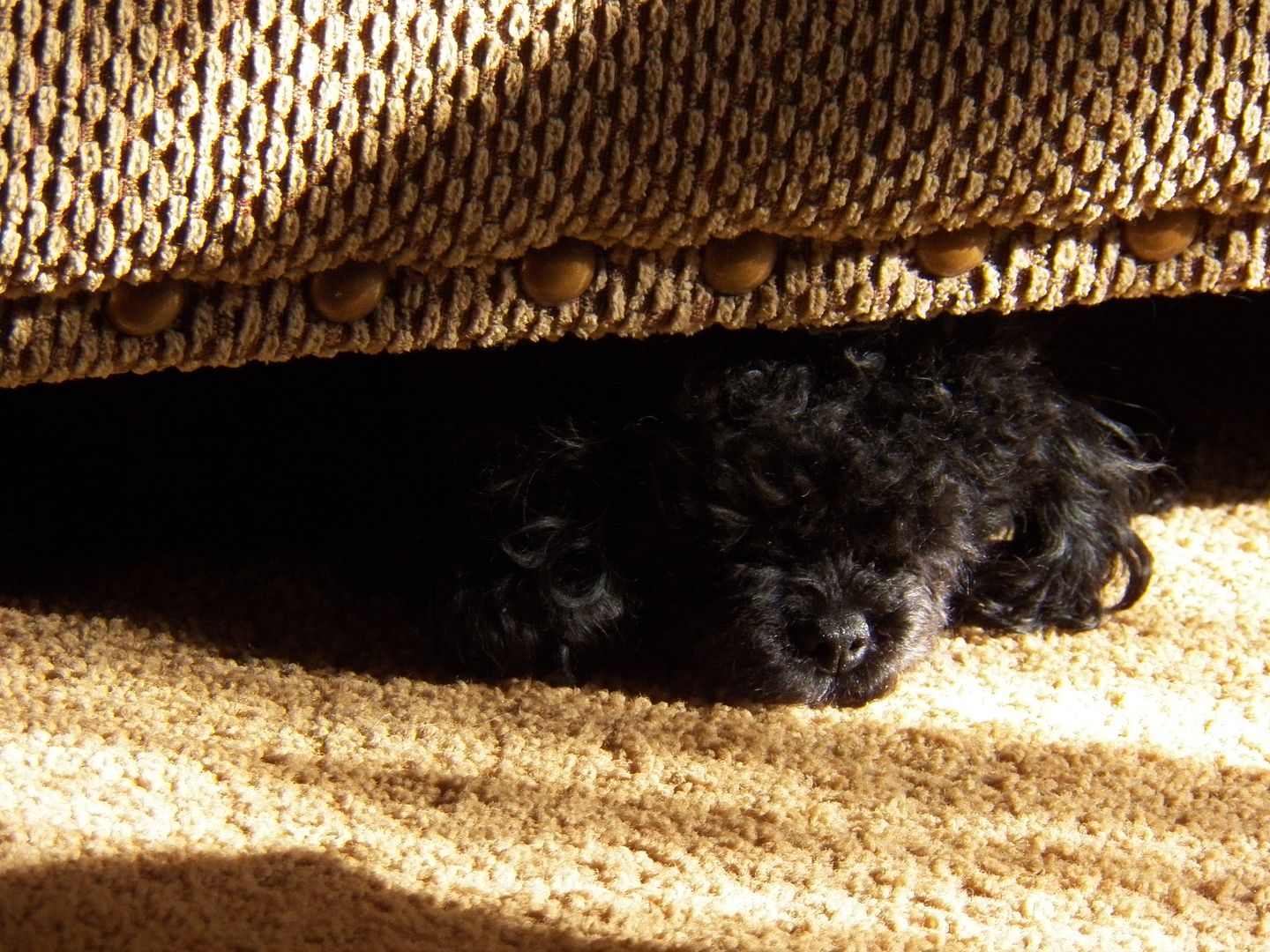 Its Brea enjoying a ray of February sunshine.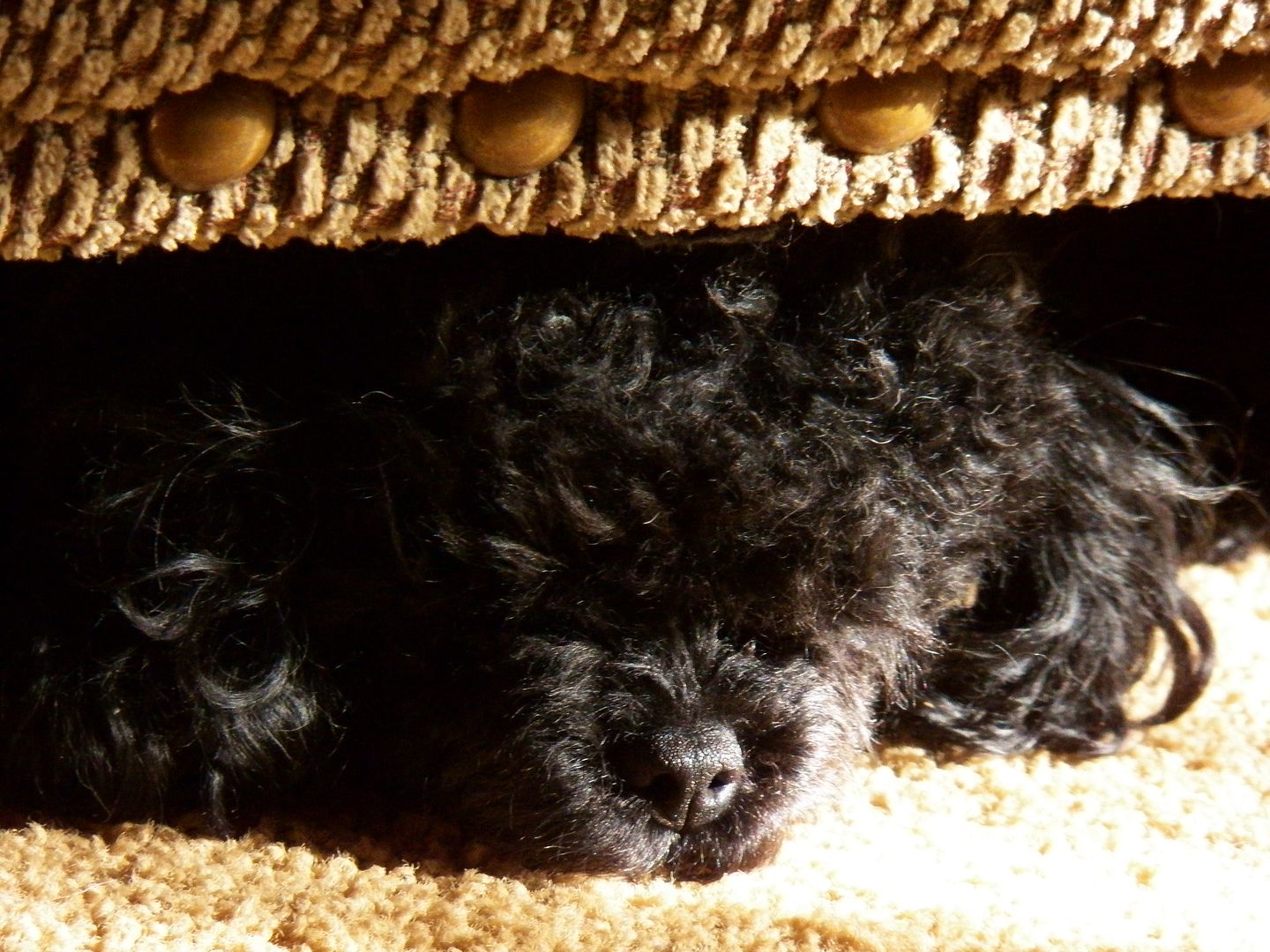 February was doing so well, it was warmish and sunny and since then the snow has come back with a vengeance. Maybe Brea is dreaming of those sunny days in the Fall when the sunflowers were still bright in the fields. Her sister Bella is on the couch next to her daddy. We have four poodles in all.
Most likely though she is hiding out of the way of Tristen who is always interrupting Poodle naps. Right now though he is busy in his own ray of sunshine. Trying to get a handle on the use of a pencil.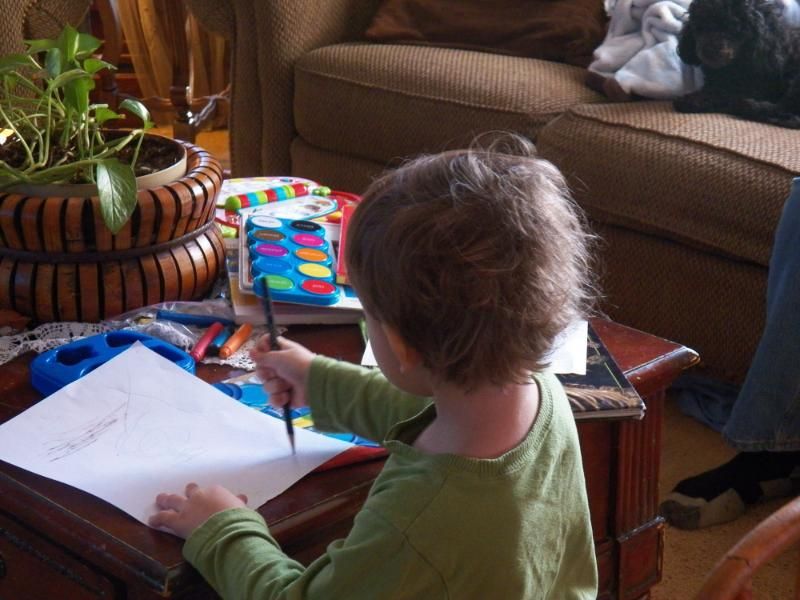 He has not quite got a grip on it, or should I say he has too much of a grip on it? Then again he is only two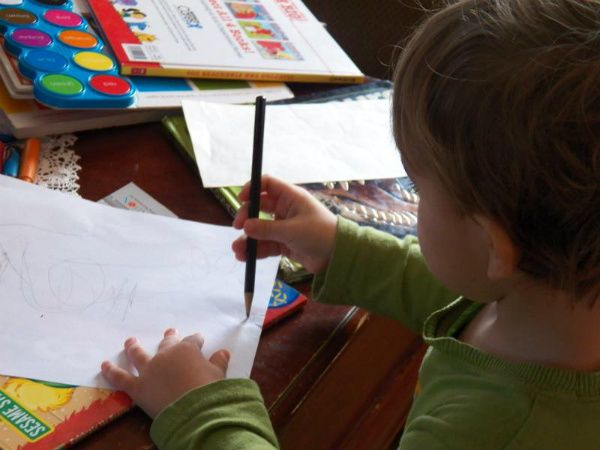 I am linking up with Sunlit Sunday at
My Little Home and Garden
. I hope anyone who visits will enjoy all three of my blogs and I will enjoy finding some new blogs to visit. One great thing about joining in on a "party" is finding all those new blogs to visit and new friends to make.