Today we went out for the day, it was first day of school and so Reina's first day of Kindergarten. Laura was a bit anxious so it seemed like a good idea to get out for the day. So off we went with Tristen and headed for The Granery at Elk Rapids. Esther was not there she was off in the U.P till tomorrow but her son was watching the fruit stand. I bought a bushel of pears and 1/2 of apples. I got permission and we took Tristen for a walk in the orchards. He loved that.
We found some blackberries but Tristen was not impressed.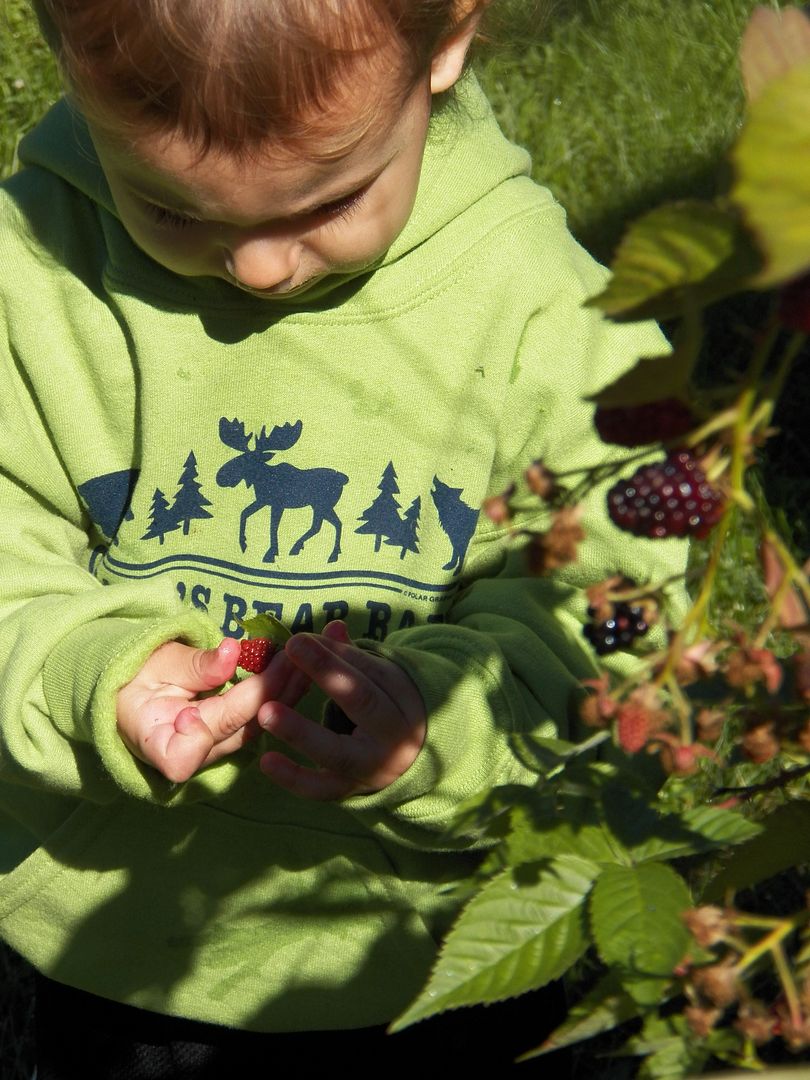 I had a look in the Antique shop and as always it was full to the brim with bargains. However outside was an old mangle thingie that will make a great towel hanger. I had to have that for 16 dollars and also I got a plant for Alex's grave. A nice mum that will hold up till the weather changes. Here is a look inside "Grandmas Garage"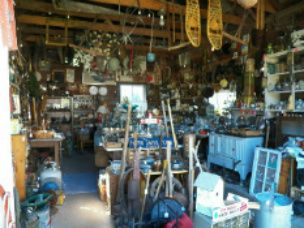 My 16.00 Thing-a-magig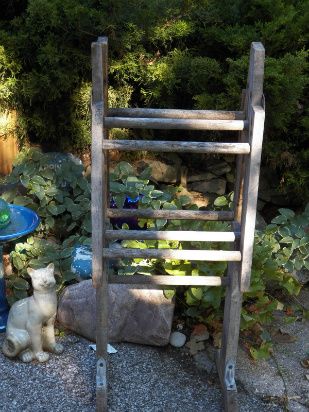 Last time I wrote I said I would take a picture of the farm house. Its beautiful as are the people who live there. The house is over 100 years old.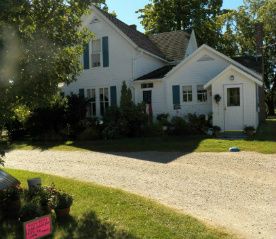 We left our stuff by the van and headed off into the orchards. It is a cherry farm but the cherry shaker is quiet now, its job all done.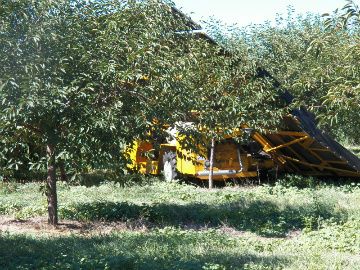 Tristen was fascinated by all the fruit on the ground. He knows apples but these round things he could only think of as "balls" they were peaches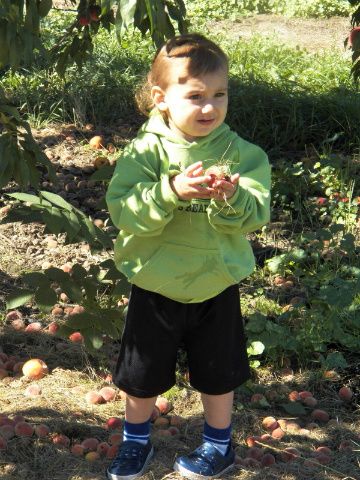 Lots of them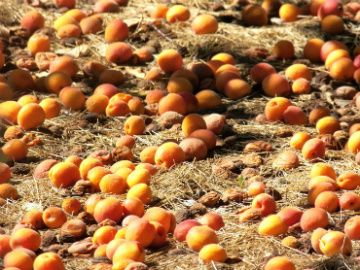 After we left there we took him to the playground in Elk Rapids. He played a bit but was not as enthused as usual with no Reina to play with. We wondered how her day was going. No phone calls from harassed teachers so we figured it was all clear to carry on. We went down by the water where Tristen enjoyed a game of throwing stones. For some reason he just loves to do that.
We enjoyed a very quiet walk on the deserted beach. One of the big treats of early Fall before the colour tours begin
We followed up with lunch with a rather soggy and sandy child in tow. All wind blown we were and naturally we had to see someone we knew. Tristen had a sucker so he was content until lunch arrived. He was very sticky. I had cheddar and broccoli soup and 1/2 a Reuben sandwich. Laura had a Reuben and fry's and Tristen had chicken strips and mashed potatoes followed by ice cream. He was saying hello to everyone and bye bye as well. Lucky there were lots of older folks who adore little kids. We always ask to be seated away from people as much as possible so as not to spoil everyones lunch if things begin to fly. He was good though and we made our escape without incident.